Making the Most of Working from Home
Making the Most of Working from Home
Nine months into the "work from home experiment" and back in lockdown, we've put together 5 steps to help you live your best work-from-home life…
Devise a Fake Commute
Physically and psychologically preparing for your working day is essential to achieving a healthy work/life balance. Get out of the work from home rut by making exercise your new commute. Go out for a long walk either side of your work-from-home day.
In Maastricht's Piazza Ceramique work home development each office-apartment has two front doors. This enables residents to make the transition between home and work by coming out of one door and going to work through another.
A garden building solely devoted to work gives you this same sense of spatial separation. However, if your outdoor room doubles as an off-duty summerhouse, you could roll out a rug and change the lighting to alter the feel of the space to ease yourself into a work mindset.
Find a Substitute for Water Cooler Chat
As well as all the benefits of working from home there are challenges to face with remote working. For example, it's wise to devise ways to tackle any feelings of isolation or loneliness.
Websites like Remote Workmates makeup for the lack of casual conversations you'd be having in the office. Or suggest to your team you have a virtual happy hour.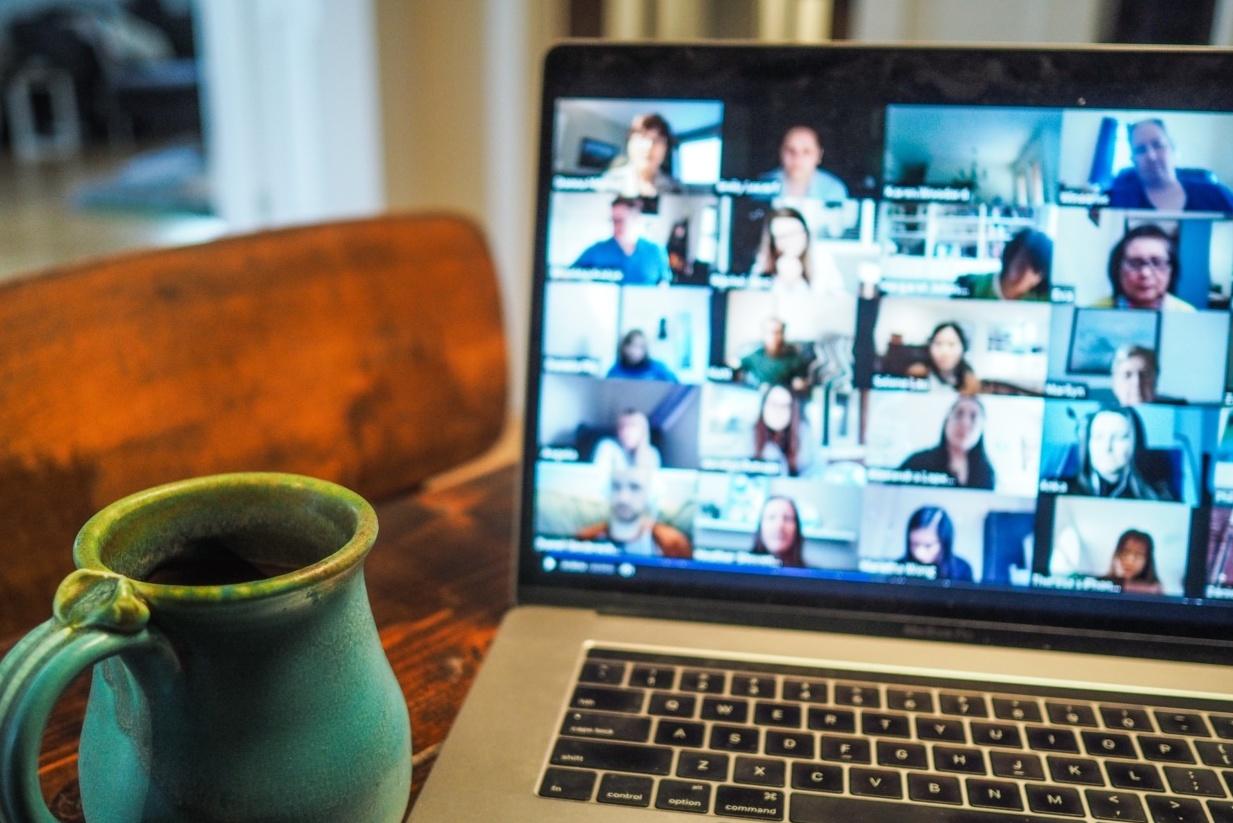 Avoid Unnecessary Meetings
Ask yourself, is the meeting really needed? Or could you get the same results through Microsoft Teams or Slack? Only invite necessary people. You can send a recap out afterwards, so the wider team are kept in the loop. Keep it short.
To avoid attendees just showing up and thinking out loud, have an agenda so everyone comes prepared and knows what needs to be accomplished. In fact, suggest they come to the meeting with an idea, view, or stance on the next steps to solve a problem.
Build Your Remote Work Toolkit
We're all now pretty familiar with telephone conferencing and tools such as Microsoft Teams, Zoom and Skype but how we can we up our remote work game? What other time saving, work hack tools can we add to our arsenal? Krisp is a fantastic tool to eliminate background noise e.g. barking dogs, washing machine etc from video calls.
If you need to find out the opinion of your team but don't want to interrupt their work flow, why not send a poll through Doodle or Polly?
Getting creative remotely can present more of a challenge. We'd suggest using an online whiteboard to help you bounce ideas around like Miro, Stormboard or Limnu. Organisational tools like Asana, Trello and Monday can help you map out a project, creating and assigning tasks and documenting deadlines. For an ultimate guide to team collaboration software see here.
Leave Loudly
There's absolutely no shame in having a life outside of work!
Own leaving and do it loudly, then put your out of office on in order to set boundaries. Taking time to decompress at the end of the day is vital to avoiding burn out. Even simply switching off your computer at the end of your day can help you feel like you've 'left' work.
Sign up to Garden Escape
Sign up
Our e-magazine filled with inspiration, styling ideas and botanical wisdom.